Tuesdays & Thursdays @ 12 pm. See calendar here.
Located at Kildaire Farms Racquet & Swim Club, Cary, NC. Meet at the basketball courts next to the lower courts.

$20 per class (cash, check and Venmo (@Alison-Bittner-Fitness))
Reservations required. Limited spots available.
If this is your first class with me, please use the link at the bottom. 👇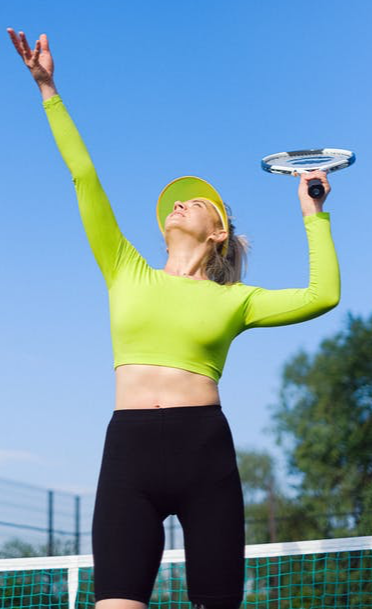 Get in great shape for tennis with Tennis Fitness Training. Get your heart pumping and muscles fired up with a tennis circuit workout that combines strength training, cardiovascular conditioning, footwork/agility, mobility and injury prevention for women tennis players aged 40+.
Small group, tennis strength and fitness classes for women over 40 who wish to move well on the court, increase endurance and keep their body injury-free for many years to come.

Learn how to properly warm up and prepare your body for play

Improve your mobility and flexibility so you can move better

Increase your strength and power so you can hit and serve harder

Improve your footwork and reaction time so you can move quicker

Increase your cardio fitness so you can play out and win long points

Prevent sudden or nagging injuries from keeping you off the courts

Help you recover in between matches or seasons

Gain confidence in your ability to move on and off the court
Note: This is NOT a tennis-drills type class or "cardio tennis" that takes place on the court so no need to bring your tennis gear. During this strength and cardio circuit we will be working on strength, agility, mobility and cardio conditioning to help you move well when you're on the court. All tennis levels welcome. All fitness levels welcome, especially those new to fitness!
The details you need to know
Classes are held outside and class size is restricted to 10 par

ticipants.

If you've already taken a class with me, please sign up for classes here.
If

this is your fir

st class with me, please use the link at the bottom. 👇

We will be using shared equipment and hand sanitizer w

ill be provided. If you prefer to bring your own equipment please contact me.

Weather: In case of inclement weather, I will text you at least 30 minutes prior if we need to cancel class. Advance payment will be either be returned or applied toward future class.

Bring a water bottle. No tennis equipment needed. Wear cross-training/running/walking shoes.

Classes are 60 minutes long with a certified tennis fitness trainer.

Refer a friend and you will receive $5 off your next class.
Thanks for visiting www.tennisfitnesstraining.com